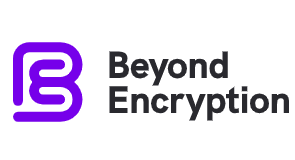 Is Your Business Protected When You Press 'Send'?
In today's busy world, we rely on digital communication more than ever. However, the downside to these increased online services is a more effective cybercriminal. This leaves organisations to bridge the gaps in their digital defences, ensuring that sensitive company and customer information remains free from risk. That's where we come in.
Beyond Encryption is a Hampshire-based software company, assisting businesses in protecting their digital communications through our secure email solution, Mailock.
Mailock is a versatile software that safeguards sensitive data through end-to-end, AES-256 encryption and multi-factor authentication capabilities. Fully integrable with Outlook and other mail servers, Mailock allows you to easily send messages from your usual email client.
Key benefits for you
Experience high margins and an opportunity to monetise your wrap-around services.
Utilise an in-house licence for your organisation, enabling you to securely send proposals and quotations to your customer base.
Receive pre-built campaigns to help you market efficiently and grow your business.
Register your deals, ensuring your quotes are protected and keeping other parties' margins restricted.
Key benefits for your customers
Contributes to a significant reduction in print, pack, and post, leading to lower costs and a decreased carbon output that aligns with ESG goals.
Improves operational efficiencies and streamlines secure communication.
Aligns with industry guidelines and regulations.
Promotes their commitment to the security of personal end-user data.
End-users read and reply to secure emails for free.