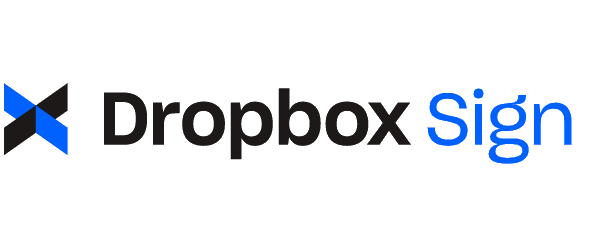 Dropbox Sign, a digital workflow platform
eSignatures powered by Dropbox Sign can transform your customer's business by:
Improving document turnaround times by up to 80%
Improving completion rates by as much as 26%
Shortening sales cycles by as much as 10 days
Ensuring admissibility with a full signer audit trail
Implementing up to 2x faster than other eSignature technology
Creating and editing reusable templates to prepare and send documents in a flash
Why do companies use Dropbox Sign?
Ease of use:
Dropbox Sign is dedicated to creating the most intuitive, easy-to-use eSignature solution without compromising functionality.
Leadership & Security:
Dropbox Sign is trusted by millions of users around the world and recognised as an eSignature leader.
Support:
Dropbox Sign customers get support from real live humans—not bots—at no additional cost.
Integrations:
eSignatures should seamlessly integrate with existing technology. Dropbox Sign integrations are entirely embedded in the tools you use, so you never have to leave them. Deep integrations with Dropbox, Salesforce, Google, and Microsoft make using Dropbox Sign easier than other providers.
Value:
Pricing is transparent, honest, and favourable compared to legacy eSignature vendors.
If you are a channel reseller and are interested in building a relationship with Dropbox Sign from Dropbox, become a Partner today,
Sign up at https://portal.dropboxpartners.com/register