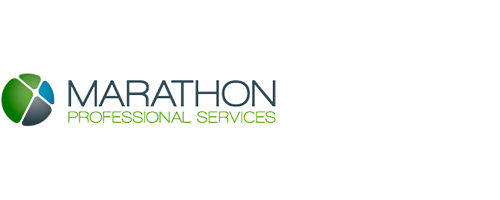 Offer your customers expert white-labelled IT solutions
As a reseller, you want to offer your customers everything they need; infrastructure, security, data and all the rest. Even if you don't offer all of these services in-house, you can still add them to your portfolio through our professional services vendors.
Marathon Professional Services provide a range of top IT solutions on a white-label or nominated-partner basis, meaning you get to offer their expertise and know-how to your customers, while taking all the credit for yourselves!
Marathon's services, available exclusively to IT resellers and distributors, includes:
Infrastructure services: Troubleshoot problems and manage and deliver multiple customer projects like a boss
Managed services: Offer support for a single piece of equipment, a specific technology or even a fully managed IT environment
Security services: Protect your clients from hackers, phishing and other online attacks, and even get them up to speed with data protection and GDPR
Data services: Help your clients to maintain efficient and secure access to their data with Microsoft Dynamics CRM, SQL upgrades and DBA management
Marathon began life in 2002, with the aim of helping IT Resellers and Distributors to expand their product portfolios with a range of high-quality, white-labelled professional Services.